The Lakes Entrance Bowls Club is situated on the majestic 90 mile beach at the entrance to the beautiful Gippsland Lakes and is renowned as one of the regions premier clubs.
We offer first class facilities, entertainment and services for all its members and guests to enjoy.
The Club offers full TAB facilities, Keno, Café, bistro, sports bar, private members bowling lounge, main bar,indoor kids play area and two world class artificial bowling greens for all year round bowls.
The Club also owns and operates the adjoining Woodbine Tourist Park which offers affordable powered sites, modern leisure homes and budget cabin style accommodation perfect for your next coastal holiday.
To All Our Patrons
Important Update!
Remember back when we were all set to reopen and the guidelines changed from 50 guests per area to 20, overnight? But we still opened for you.
The expansion to 50 patrons per area seemed just around the corner at that time.. but oh how things have strung on!
As part of our regular review of systems and guidelines, we have made a decision that we feel is in the best interest for our staff, our members and our community.
So we have again closed our doors.
Bowling will return to greens access only, for members only.
We're going to keep washing our hands and wearing our masks in places, just like you.
And then, when our region gets to open up a little more and welcome 50 guests per room , we'll be back. And we'll be here for you just like we always have....
Thank you for your ongoing support. Thank you for letting us be part of your day, your lunch and your evening meal.
We can't wait to see you again really soon!
- Michele Fielding, General Manager
---
Owned and operated by Lakes Entrance Bowls Club and conveniently located just meters away from the club, Woodbine Tourist Park is the ideal place to stay

---
---
Bravo!
Call Zephyr Bistro and reserve your table!
---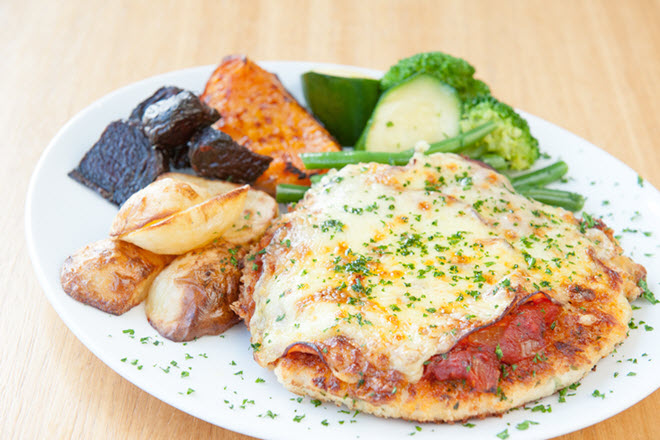 Chicken parma. The crowd pleaser!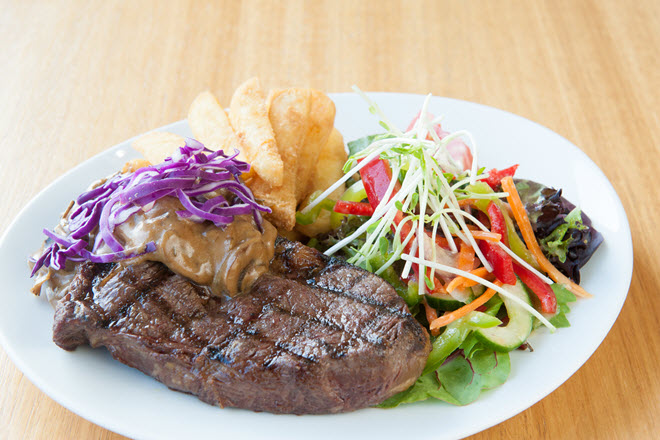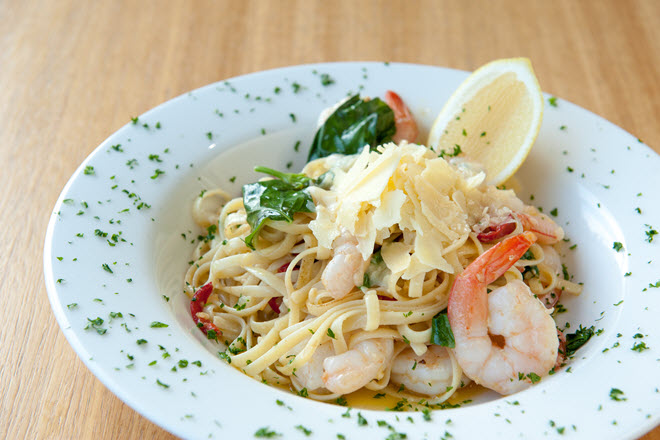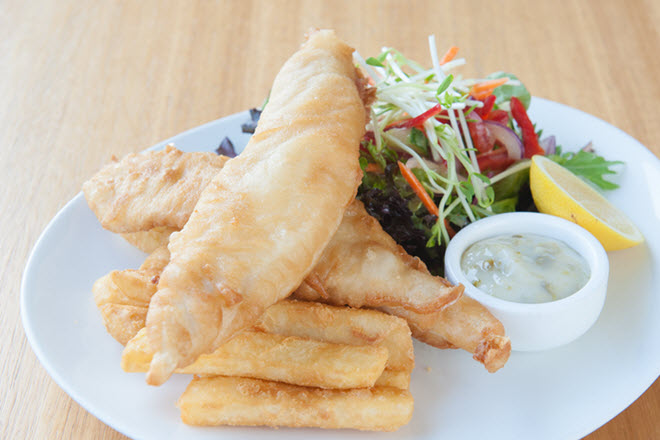 Join the Club's Reward Point Loyalty Program
When it comes to member benefits, there are lots of ways you can be rewarded with them - including buying your food and drinks.
Your points can then go towards a range of member's-only benefits.
To join the program and enjoy all the benefits of belonging, call us today 03 5155 3578