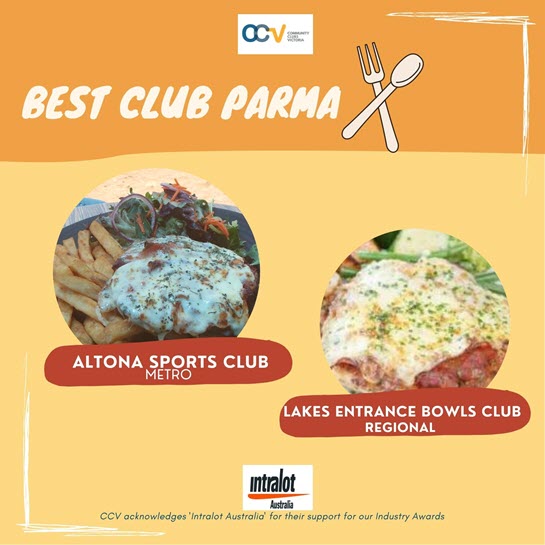 Best Regional Club Parma
January 11, 2022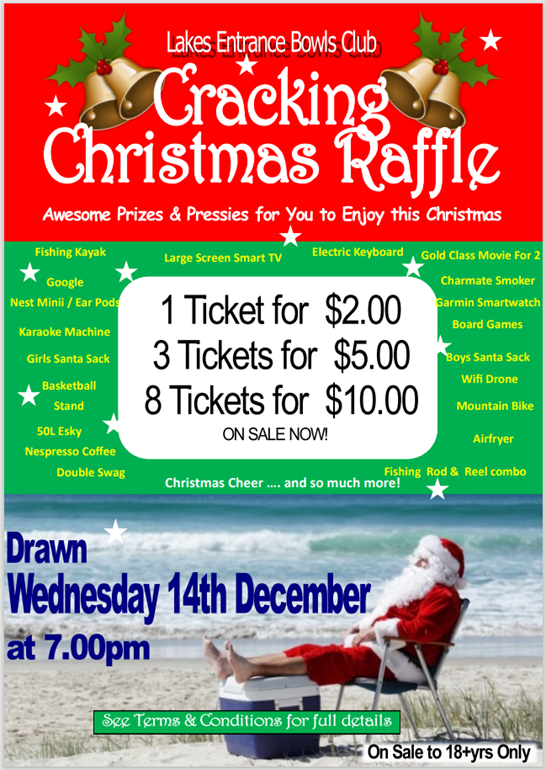 Cracking Christmas Raffle 2022
November 28, 2022
Chairman's Award for Excellence
We don't talk much of our role or contribution during the devastating bushfires because frankly, compared to the efforts of emergency services and landowners, it was insignificant. But it seems like a good time to mention it now.
We are proud and humbled to have been awarded the Community Clubs Victoria CHAIRMANS AWARD FOR EXCELLENCE for our efforts at the height of, and following, the bushfire emergency.
The award recognises excellence in community contribution and overall vision, initiative and successful implementation.
There was a point in the fires two years ago, when Lakes Entrance looked to be under threat. Our CFA Captain Phil Loukes held a public meeting pleading with residents to leave or go to an emergency shelter.  When the shelter quickly became full, bowls club General Manager Michele offered to open the club and take in the overspill.
We have bathrooms, kitchen, playground, and plenty of space. It just made sense.
Michelle pulled an all nighter, hosting our emergency guests, making them feel safe and comfortable, with the help of service groups providing blankets and other resources.
As the threat to our region calmed, and huge gratitude flowed for our local emergency services, something became clear. The CFA teams that worked tirelessly to save our regions were short of some important equipment.
We looked to you, the community, to help.
And we threw an Australia Day weekend like we'd never seen before! All profits from meals, drinks and snacks, all weekend, went to raising funds for our local CFA's.
Across the next two weeks, with your help we raised some amazing donations. The Bowls Club itself kicked it off with $10,000 of club funds. Our bowlers contributed $6604.50.
Other clubs across the state joined in with Kilsyth Club donating $1.7k from their members, Prahran Football Club giving $1000, and you the public rounded out the balance with proceeds from events like the Australia Day promo.
In a quiet handing over of two great big novelty cheques, we invited captains from Wairewa, Kalimna West, Toorloo Arm and Lakes Entrance CFA's to share in the funds raised. A total of $28,489.60
We are a community club. We offer a place for you to enjoy, relax and be together. We work hard to give back any way we can, and we tend not to brag about it.
But today we're bragging!! We are absolutely proud of our staff, our management and our board of directors who get behind countless community initiatives. We are proud of YOU, who always come out to support the farmers, the fires and the local footy club raffles.
And we are so very proud to have been recognised by the guiding body for all Victorian clubs, the CCV, with the Chairman's Award for Excellence 2019/2020
It's fantastic to be part of this community. We love you East Gippsland ♥️